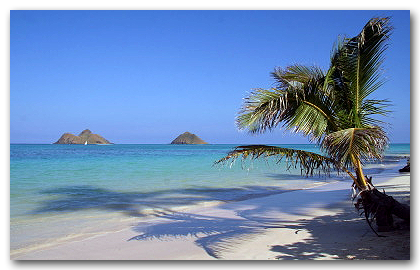 Hi! Glad you found my little piece of paradise. I do a lot of thinking when I'm strolling along the beach. While Yogi, my beagle, sniffs out sand crabs, I'm usually casting a line in my mind. When I get a bite, I reel it in to develop new ideas. Yogi isn't as lucky. He just stops hunting for sand crabs. The creative search continues another day for both of us. If you're looking for an editor with imaginative writing skills to improve your books or online projects, you've come to the right place.
I edit fiction and non-fiction books. Thrillers, adventure, romance, science fiction and fact, memoirs and history are part of my haven. I also edit for ESL (English as a second language) authors and writers.
My work includes proofreading, copyediting and substantive editing to help with structure. I have experience as an author, ghostwriter, copywriter and website content manager. Books have always played a major role in my life, so it's only natural that I use my talents as an editor of manuscripts.
Writing Is Hard — Editing Is Easy (Comparatively Speaking)
At least, that's how it seems to me. When I'm editing I feel like a pilot-in-command, taking control of the big bird during an urgent situation and bringing it down safely for all passengers. My experience taught me how to work well under pressure. I've been there, done that — a professional word man with a flair for the catchy phrase and charming prose. My career includes working for such major news outlets as Scripps and Gannett newspapers. I even enjoyed writing and editing for lively tabloids.
Not So Hard for Me — I Make Copy Sing and Inform
To stay in shape when not concentrating on books, I write and edit for both print and online sources, including copywriting for business websites and blogging for clients on diverse subjects from entertainment and health to news and finance.
I have taken my love of writing to management levels, editing and arranging articles and blogs as a website content coordinator. I've written sales copy, press releases and articles for businesses.
Need something ASAP for deadline or input on a long-term project? I'm here.
Here's a quick look at samples of my work:
Editor, Each One a Hero: A Novel of War and Brotherhood by Michael March
Editor, Rough Seas Ahead, historical adventure by Anne Higgins Petz
Editor, The Black Calla Lily, romantic suspense by Isabel Pietri
Editor, The Blood Feud: A Dardian Dreshaj Novel by Shelley Young
Editor, Growing Up Green, military basic training memoir by Khalid Saleem
Editor, My Bridge Over the River Kwai, thriller by J.H. Allen
Editor, VIbrations – A Psychic Journey, memoir by Tammie Whalen Buckler
Editor, The Young Amateur's Guide to Radio Physics by Dr. James Popoff
Author, The Complete Guide to Trust and Estate Management
Thanks for stopping by. GeraldWilliamShaw@gmail.com